HomeAbout usSecurity in SyriaClimbing sitesClimateGuide books Pictures Contact Us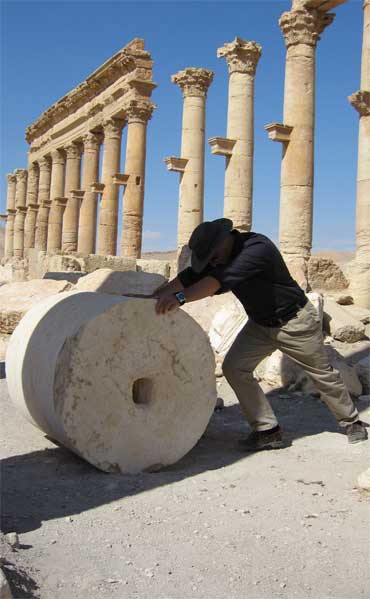 Due to the somewhat biased image the western (especially US) media paint of Syria, tourism was severely affected by the political problems in the region in recent years.
Fact is, Syria is probably one of the safest travel locations in the world. According to an recent internal security study by one of the the major oil companies active here, the personal safety level of foreign residents in Damascus is higher than in most European cities, e.g. London. In times of crisis, such as during the Israeli attacks on Lebanon during summer 2006, web pages of Western embassies are generally providing reasonable travel recommendations.
Crime is almost unheard of in this country. The major danger for your health is traffic, which can be erratic and less organized than in Europe. Syrians welcome visitors with a truly felt Arabic hospitality. Although it is obvious tourists are seen as a source of income, waiters in restaurants or souvenir dealers are polite & by no means as obnoxious as in other Middle Eastern holiday locations.
Syria offers dozens of world-class historical sites such as Palmyra, Resafa, St.Simeons convent, the Crak des Chevaliers...visit them!