HomeAbout us Security in SyriaClimbing sitesClimateGuide books Pictures Contact Us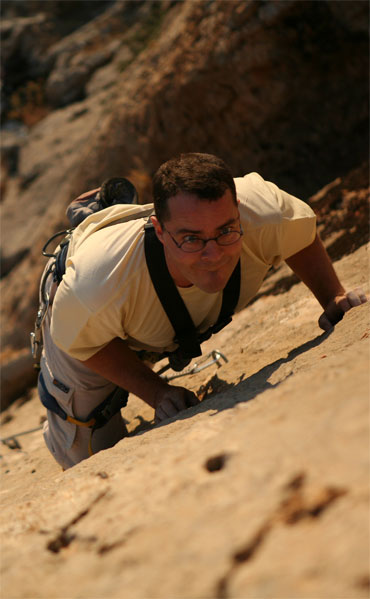 My name is Jürg Neidhardt, author of this web page and the 2006 edition of the Climbing in Damascus topo guide book. Living in Damascus allows me to enjoy the beautiful limestone cliffs around this fascinating town on a regular basis. Currently, there are about 30 people climbing together with me. If you plan to visit Syria for climbing and you have some questions or would like to buy the topo guide book, you can contact me under following email address:
info( at )syriaclimbing.ch
Since the publishing of this web page in 2006, quite a number of people interested in climbing in Syria have got in contact with us. Some came out to visit and we had some cool climbing sessions together. Our group is always interested to meet new faces. If you are tired of queuing for polished off routes you should try our lines. Ahlein!
Have fun,
Jürg