The last thing that comes to one's mind when thinking about Syria is snow. However, in normal years most of the winterly precipitation in the Anti-Lebanon mountains is falling as snow. The Austrian UN soldiers stationed on the top of Mount Hermon are likely to be the first people who were skiing on Syrian territory.
Unlike in Lebanon, there are no developped skiing areas with lifts and hotels. Yet, the slopes rising to more than 2400m above the village of Bludan can be reached by car in a short hour from Damascus. With touring ski equipment - skis fittet with bindings that can be unlocked in the back and climbing furs glued on the gliding surface during the ascents - these slopes can be comfortably climbed.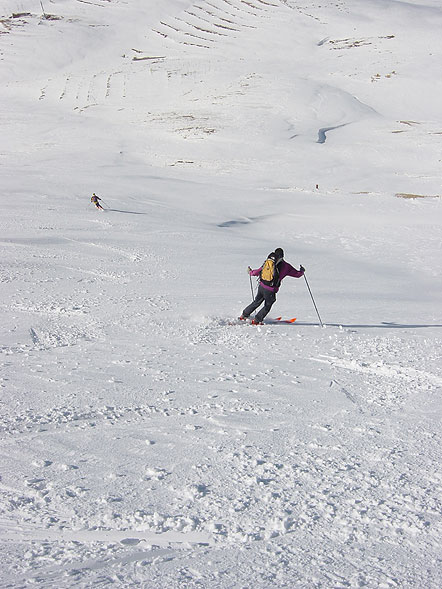 Markus enjoying perfect conditions skiing down towards Bludan
Admittingly, the skiing season in Syria is fairly limited. In a good year the slopes in the Anti-lebanon are skiable from end of December to early March. This time frame can however vary quite significantly depending on how much snow has been deposited during the wet months. Is the snow in Syria not good enough anymore, the Lebanon mountains which are closer to the Mediterranean and get more snow offer ample opportunities for extending the season with splendid touring regions.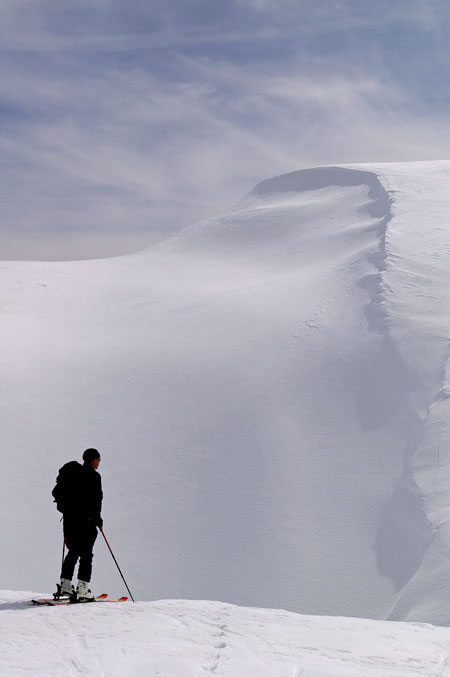 Ski-touring up Mt Sannine, Faraya, Lebanon, February 2007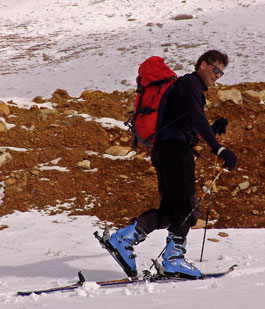 Roderick ascending with touring-skis in Bludan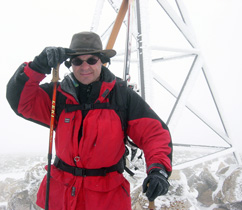 Juerg Neidhardt on Jebel Makdous in a white-out